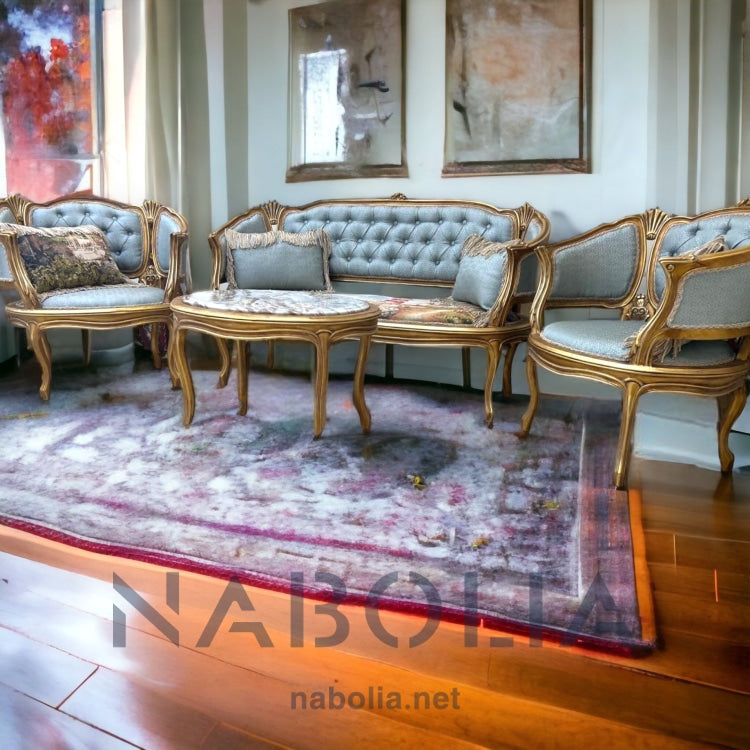 SKU: AG.115
ميني صالون بيبي بلو
ميني صالون دهبي مترب مكون من كنبة واتنين فوتيه وترابيزة مصنع من خشب الزان الاحمر و القماش المستخدم حرير و تابلوه جوبلان في قاعدة الكنبة  
price after discount

LE 15,750.00 EGP
price before discount

LE 18,900.00 EGP
(/)
Flexible payment options
Pay in full or carry a balance.
Product Short Link : https://shrnkt.me/NOU9z
Product ID :7494064799933
choose options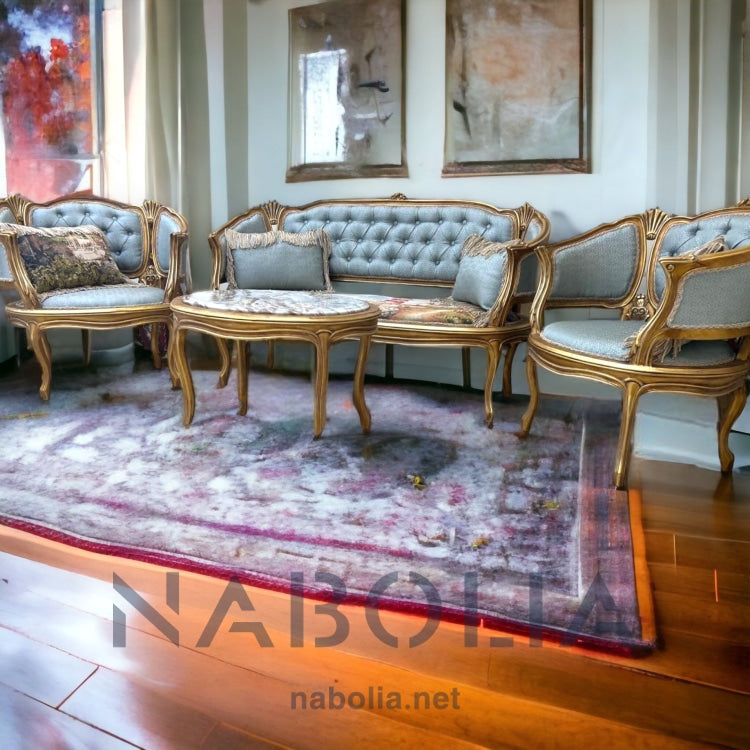 price after discount

LE 15,750.00 EGP
price before discount

LE 18,900.00 EGP
(/)
view details
Compare
Compare Similar Item
shipping
Shipping & Return
SHIPPING
Your order means a lot to us. That's why we offer fast, safe and reliable delivery options for every item.
Shipping policy
Shipping policy
Not loving it? We offer returns for most items within 14 days of delivery for a refund or store credit.
14-days return policy